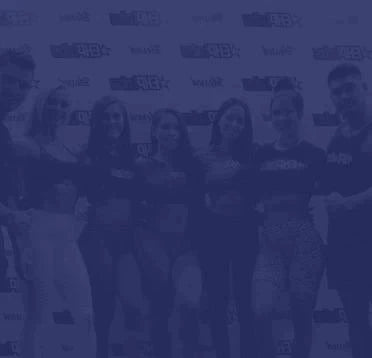 Careers
'WE ARE NOT JUST A COMPANY - WE ARE THE EHPLABS FAMILY.'
We are always on the hunt for like-minded, passionate people to join our team and have openings in our Global HQ in Sydney, Texas and Utah. Here at EHPlabs, we pride ourselves on our culture and values:
PURPOSE
EHPlabs was created with the vision of helping others at its core. We work tirelessly to provide people the opportunity to educate and inspire themselves in the pursuit of growth. Our belief in ourselves and our people is unwavering- we rise to lift others.
EXCELLENCE
Our obsession is continuous and never-ending improvement. We aren't afraid to push boundaries so our potential is limitless- we settle for nothing short of excellence. It's not about a selfish desire to want to be the best, it's about being your best self so you can inspire progression and relentless growth in others.
FAMILY
We exist to build communities of like-minded people to inspire a movement- towards bettering the world through fitness and nutrition. We offer the information you need to turn your life around through every member of our family. No matter your background, no matter your circumstance we exist to help you succeed.
TRANSPARENCY
Our focus on un-compromised quality and industry leading ingredients are what put us at the forefront of sports nutrition. No shortcuts- we take the time to educate ourselves on ingredients and products that are proven to make a difference to people's lives.
If you want to be part of a high performing team that is obsessed about creating the best products in the world to positively impact the lives others, EHP Labs is the place for you. We offer our team a highly collaborative, engaging and dynamic workplace where no two days are the same. We have a gym onsite and offer free product allowances to all members of the team.
NEED ASSISTANCE?
Didn't find what you're looking for? Our customer service is here to help.
Watch
Welcome To The Family | EHPlabs
Watch
Welcome To The Family | EHPlabs
EHP Labs (Empowered Human Potential) is a global leading fitness supplement brand that innovates and aims to create the best products in the world to deliver phenomenal results for our loyal customers who we embrace, empower and add value to help become better.
Our Team is a team built on empowered human potential, dynamic personalities and a good dose of hustle.