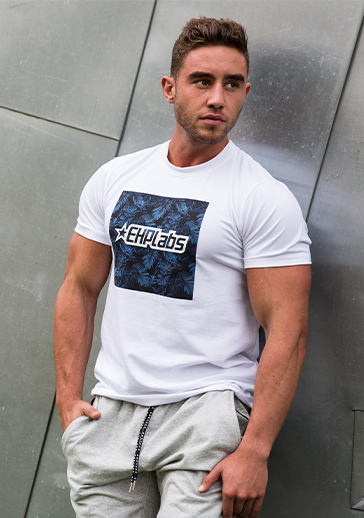 Zac Perna is a YouTube star and a breath of fresh air in fitness. An online coach who also produces consistently outstanding visual content for his large following, Zac's profile has grown rapidly over the past twelve months, and this ascent has been a reflection of his professional yet humorous approach to informing, educating and inspiring his community.
"Guys! I wanted to team up with the best supplement company in the industry and share with you all my favourite supplement stacks. I have been using EHPLabs products for over 4 years and have been with the company for nearly 3 years now."
"I would never endorse anything I don't believe in or personally take myself so I can say with 100% confidence that this is the best you'll get. I have personally chosen these stacks to include the specific supplements that I take daily."
"Don't miss out on these deals guys and remember, the supplements won't do the work for you. So grab a stack and get ready to work hard and change your life for the better! You won't regret it!"
"I began training at the age of 15 after growing up with feelings of low self esteem due to being unhappy with my own body. I fell in love with fitness and the positivity it breeds. This passion for the lifestyle enabled me to bring my personality and love for fitness to the world of social media where it gave me the chance to reach hundreds of thousands of people worldwide."
"My goal is to personally change as many people's lives for the better through an honest, genuine connection; educating in fitness and health. My vision is to become the leading fitness influencer in Australia to demonstrate the impact humility and a passion for change can have on spreading positivity and reaching your goals."