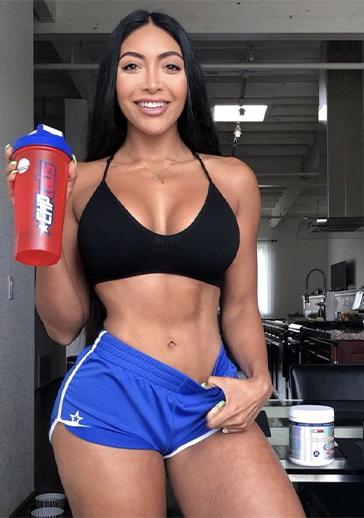 Sumeet Sahni is one of America's preeminent online trainers. As the founder of SumeetFit, Sumeet is based in California and is qualified with a Bachelor of Science in Kinesiology. With thousands of clients and happy results, Sumeet is loved for her honest perspective and no-frills approach to what's possible.
"Growing up Indian, first generation in America, my parents never emphasized the importance of playing sports or exercising in general. Instead, they encouraged me to focus on getting straight As and push myself mentally, never physically. When I was 13 years old I stepped foot into the weight room at the local gym for the first time and my fell in love. I had no idea what in the world I was doing, but I was intrigued by all of the equipment and endless possibilities. I began lifting and even learning more about nutrition. Then I graduated high school and went to college. With college also came alcohol & parties, copious amount of junk food, and very little sleep."
Switching up her life following a move to South Korea, Sumeet made the decision to change her lifestyle and instil the discipline and determination shown by her now-fiance when competing. This first step, has since snowballed into her career as an online trainer, helping others in similar situations to turn it around and providing the structure and guidance needed to make the most of their physical and mental capabilities.