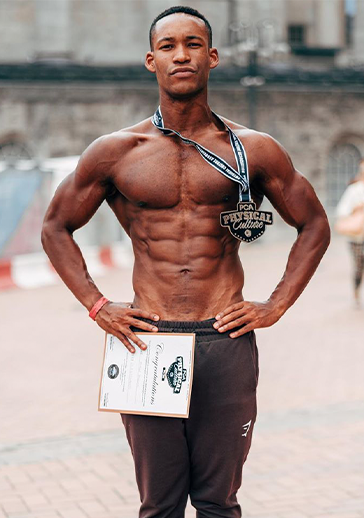 Mike Diamonds, also know as Doctor Mike Diamonds is a fitness expert, online coach and youtube personality. Originally from Africa Mike is now studying to be a doctor in Russia and somehow seems to balance his day to day duties, online coaching, social media and studying. A truely inscriptional figure with a refreshing and educational approach to fitness.
"Partnering with EHPlabs has been one of my best decisions for my fitness journey. It is very difficult to differentiate supplement brands but what stood out for me the most was EHPlabs's flagship products tailored for fat loss."
"Over the months using the products, seeing my body transform, stepping on the scale every day and seeing the scale change. Seeing my body improve, I was convinced if I didn't partner up with EHPlabs I would be doing my team a disservice."
"I've been utilizing the stacks closely, and if you are on this page you have seen what they have done for me. Take advantage of these deals! Work hard towards your goals, and remember that they will facilitate your goals, not achieve them for you!"