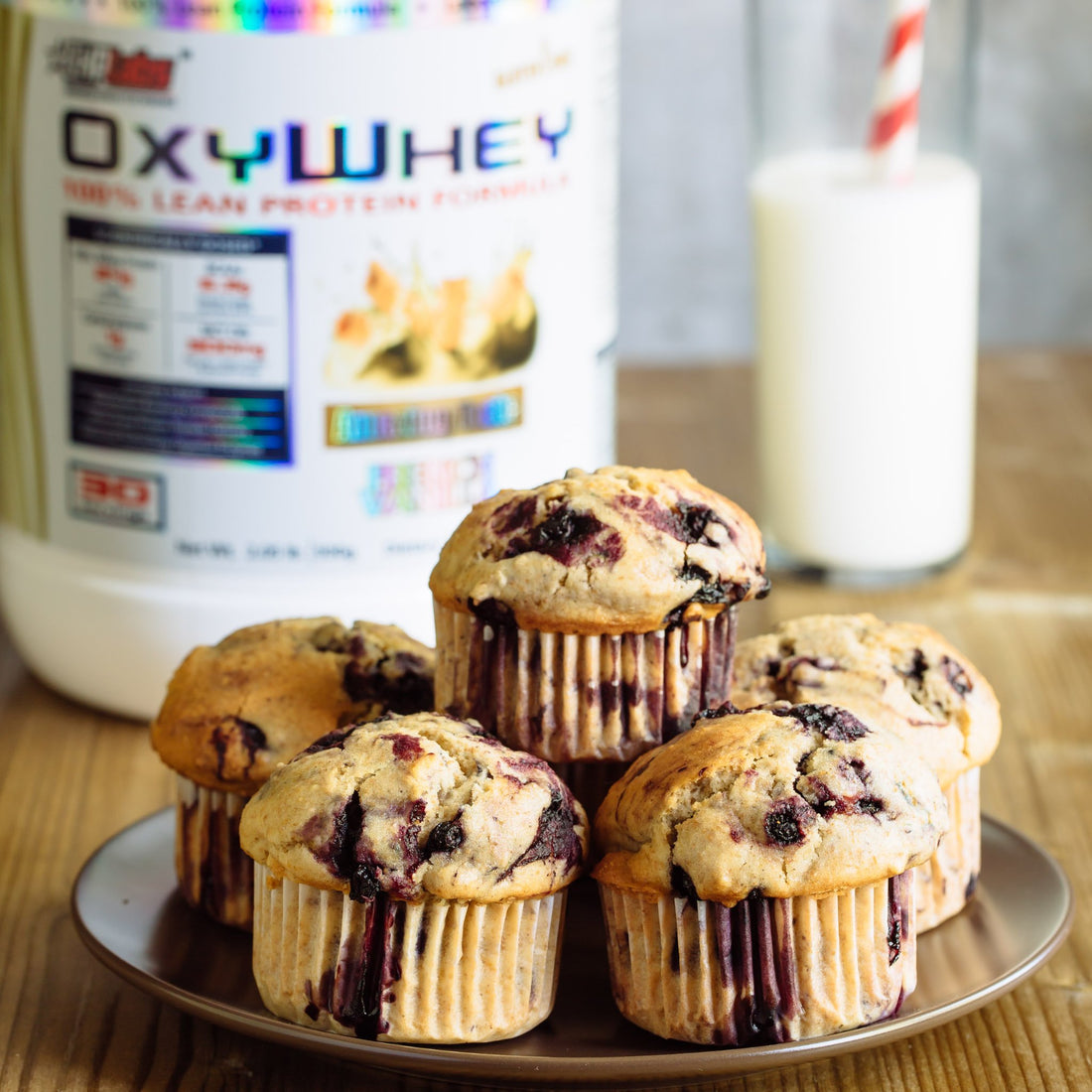 INGREDIENTS:
1 Cup Whole Wheat Flour

1/4 Cup Almond Flour

2 Scoops OxyWhey French Vanilla Protein Powder (Get Yours Here!)

1/2 Tsp Baking Powder

2 Large Egg Whites

1/4 Cup Sugar-Free Maple Syrup

1/2 Cup Low Fat Greek Yogurt
2 Tbsp Coconut Oil, Melted
1/4 Cup Water
1/2 Cup Frozen Blueberries
METHOD:
1. Preheat oven to 350 F.
2. In a large bowl add whole wheat flour, almond flour, OxyWhey French Vanilla protein powder and baking powder and mix well. Set aside.
3. In another bowl mix the egg whites, sugar-free maple syrup, yogurt, coconut oil and water.
4. Pour the wet ingredients into the dry ingredients and gently mix together. Gently fold in berries.
5. Line a 6 ­cup muffin pan with paper cups. Spoon the batter into the paper liners.
6. Bake for 20 minutes or until a toothpick inserted in the center comes out clean.
7. Remove from the oven and allow to cool for 15 minutes before serving. Can keep well if refrigerated in an airtight container for 1 week!