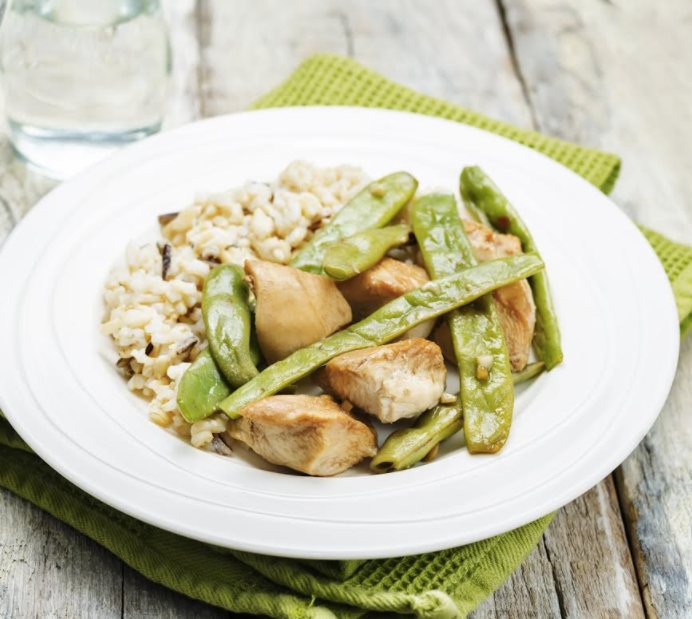 If you're anything like the average person, we'd be willing to bet that this isn't the first time you've made a diet or fitness goal. This time is different, you've told yourself, this time, you're serious.
You're desperate to meet your goal. Desperate for success. Desperate to prove that you have the follow-through and the dedication to meet your goal. And you're absolutely terrified that you'll lack the power once again. Terrified that you'll give up. Terrified that you will, once more, fail.
You're not alone - millions of people have repeatedly tried and failed to lose weight or shape up. Much of this failure can be attributed to a lack of planning and unrealistic goals.
Often, weight loss and fitness regimes fail when we overestimate our culinary skill or the amount of time we actually want to spend in the kitchen. Most of us are not born chefs - we love to eat, but cooking? Time is short, and cooking takes a lot of time, energy, and enthusiasm that is in short supply.
Dietary success ultimately depends on simplicity - you need to be able to eat fast with simple meals that require little prep. Oh - and they need to taste good too. That part is important. You also need to include calorically portioned treats to keep yourself from feeling deprived. Knowing how many Calories you need to meet your goal allows you to include your favorite foods in your daily intake without sacrificing progress towards your goal.
TO KEEP THINGS SIMPLE IN THE KITCHEN:
Figure out how many Calories you need to meet your goal. Most women need 1600-2000 Calories to meet and maintain an appropriate weight. Most men require 1800-2400 Calories.

Make a list of your favorite healthy foods from each food group. Keep things very basic (consult our list below for ideas, as well as a sample meal plan).

Make a list of favorite "treat" foods to include in calorically appropriate portions to stave off feelings of deprivation.

Make a list of favorite meal flavors (favorite spices, herbs, and cuisines)

Plan a dinner for each day, mixing and matching foods from your lists of favorite foods and meal flavors. Calculate the number of Calories in that meal using a tool like Calorieking.com. Avoid tools like myfitnesspal, which are less reliable, given that consumers can upload their own information, leaving room for error. CalorieKing uses information uploaded by dietitians to increase accuracy and prevent errors.

Make twice the amount necessary for any one meal to allow for leftovers for lunches.
FAVORITE FOODS - SAMPLE LIST
PROTEINS
Salmon

Chicken

Turkey

Greek Yogurt

Eggs
GRAINS/STARCHES
Brown Rice

Sweet Potatoes

Whole wheat bread
FRUIT
NON-STARCHY VEGETABLES
Broccoli

Asparagus

Zucchini

Cucumbers

Tomatoes
FATS
DAIRY
Skim milk

Greek Yogurt

Swiss Cheese
TREAT FOODS
FAVORITE FLAVORS- EXAMPLE LIST
Asian foods, soy sauce

Basil

Sriracha sauce
MEAL PLAN - DAY SAMPLE (CALORIE GOAL- 1600, ACTUAL CALORIE TOTAL- 1550)
BREAKFAST
320 Calories
2 hard-boiled eggs
1 banana
Black coffee, 2 tbsp half and half cream
SNACK
100 Calories
1 cup broccoli, chopped
1 apple
LUNCH
370 Calories
1 sandwich, prepared with 2 slices whole wheat bread, 4 oz turkey, 1 slice swiss cheese, sliced cucumbers, sliced tomato, fresh basil
DINNER
500 Calories
2 cups zucchini, steamed in microwave steamer bag, served with 6 oz grilled salmon, cooked plain, served with ½ cup microwave in-bag brown rice and soy sauce
TREAT
260 Calories
1 container Greek yogurt
1 cup mixed berries
½ oz mixed nuts