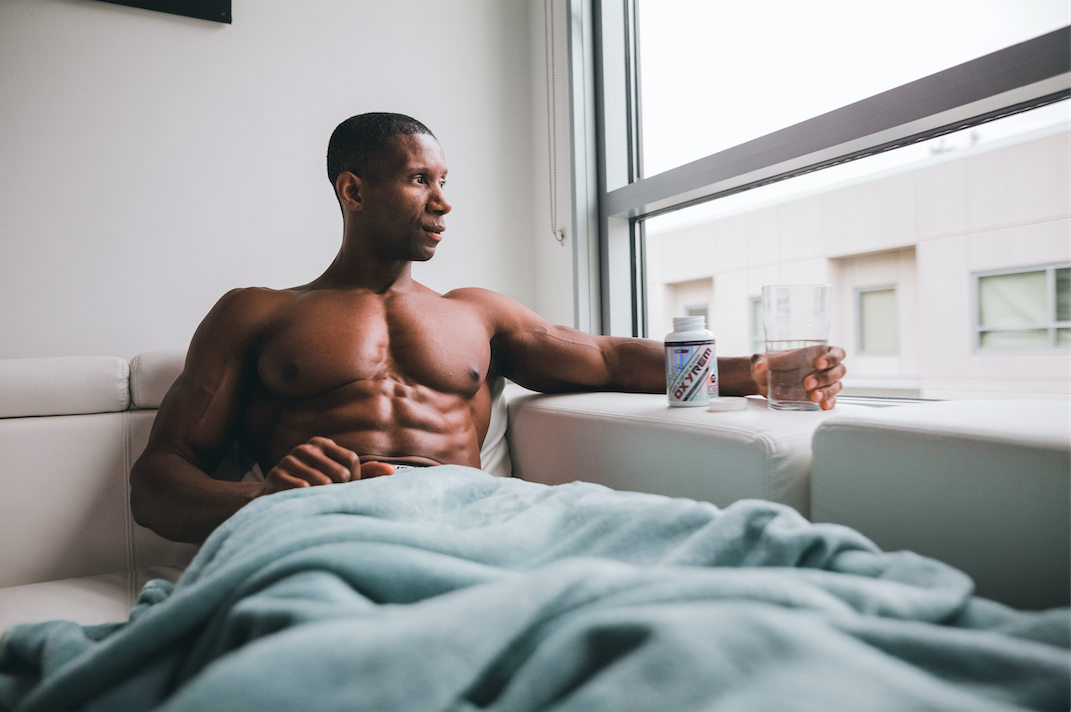 How much does a big night on the sauce really cost you? And can you really 'sweat out' the alcohol, if so are you hindering or helping?
SEE ALSO > ALCOHOL & TRAINING: BALANCING DRINKING AND FAT LOSS
THE REAL COST OF A NIGHT OUT
How many Calories in what you are drinking and what do you have to do to work off that extra intake of no-nutrient calories?
Alcohol is a macronutrient - this means it is an energy-providing substance. Specifically, it provides the body with 29kJ, or 7 Calories, of energy per gram, consumed. For the sake of comparison, consider the fact that carbs and protein provide us with 4 Calories per gram and fat provides us with 9 Calories, so alcohol is more energy-dense than carbs and protein, but does not provide us with any beneficial nutrients, often referred to as 'empty calories'.
So how many squats, or burpees or minutes of running do we need to do to burn off these empty calories, and should we be doing it the very next day?
Say you went out for a few beers for a mate's birthday and you only had 1 mid-strength beer each hour, for 4 hours, that would equate to a total of 220 Calories (920 kJ) for an evening of sitting or standing and chatting. This amount of energy intake would take you 24 minutes on a spin bike, 15 minutes straight of burpees or running, or 16 minutes straight of squats to burn off.
How about the caloric/exercise cost of a BIG night out?
Say you had 2 shots and 5 full-strength beers? This would take 47 minutes of burpees to burn all the energy you consumed in alcohol. Or if you're a 'smart' drinker, and you drank 5 vodka, lime, and sodas, that's 76 Calories (318 kJ) per drink, which totals 380 Calories (1590 kJ) or the equivalent of 27 minutes of non-stop burpees. Interesting.
NOW FOR THE 'SWEAT IT OUT' PART
If we end up having a big night out, is it valuable to head to the gym first thing the next morning to 'sweat out' the toxins and work off the extra calories? Let's look at the way alcohol affects our bodies..
DEHYDRATION – Water is required for all energy metabolism, both generating and storage, and as we all know, consumption of alcohol is strongly associated with dehydration. If you are then hitting the gym in a severely dehydrated state (depending on how big the night before was) you will actually be putting yourself in harm's way.

ENERGY METABOLISM – Alcohol slows energy metabolism, especially to the brain (also means decreased caloric expenditure, aka you burn fewer calories).

PROTEIN ABSORPTION AND SYNTHESIS – alcohol decreases muscle development and causes slowed/diminished recovery.

DECREASED QUALITY AND INTENSITY OF WORKOUT – You won't be able to push yourself as hard or for as long as you normally would.

DECREASED WILLPOWER – You will be less likely to even set foot in the gym if you have consumed alcohol and your willpower to push through your session, no matter how tough it is, will be significantly weaker once you are there.
THINGS YOU CAN DO WHILST OUT TO FEEL BETTER THE DAY AFTERWARDS:
So, if you do enjoy a drink with friends, then here are a few tips to make sure you're not sabotaging your goals.
Wait until you are sure the effects of your big night have worn off before you get back into the gym

Drink water in between drinks

Stick to 1-2 drinks; binge drinking is where you will see the most detrimental effects on health and performance. If you've had a bender, take the morning off and do a light workout the following evening

Choose wisely – mid-strength beers, spirits mixed with hydrating soda or water (rather than soft drinks), fresh lime instead of cordial are little changes you can make to your drinking habits that are healthier choices.

Have a healthy, balanced meal before you head out, this will help your body metabolize the alcohol, keep you from becoming drunk too quickly and hence help you make the right decisions when the social drink starts to turn into a big night out.