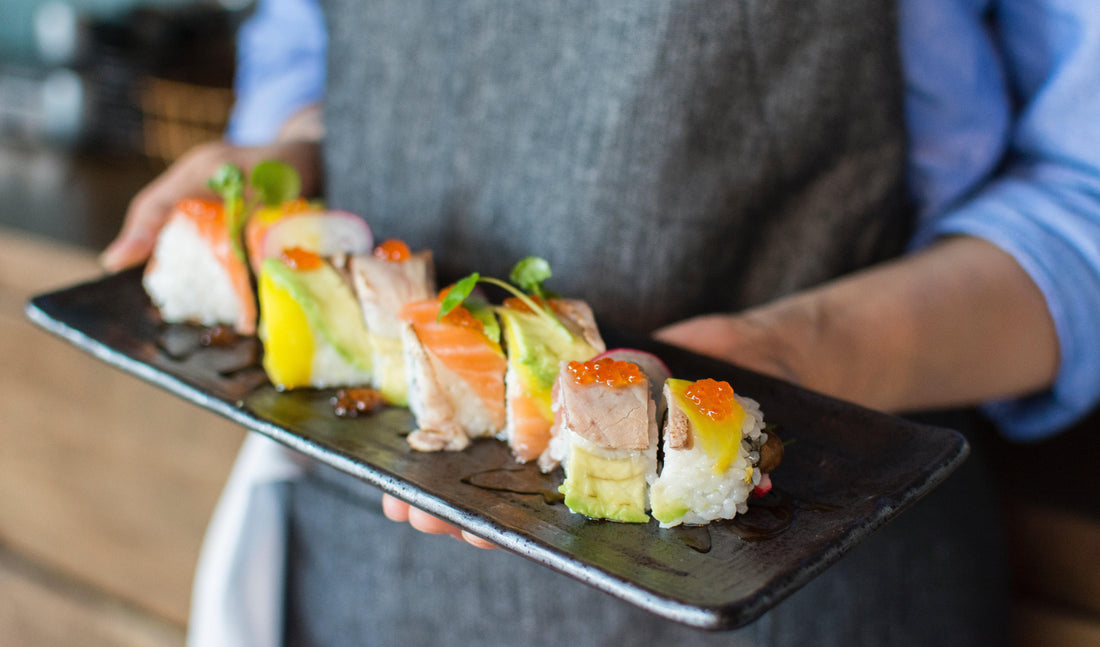 Worried that your lunchtime sandwich or sushi order might be getting you into dangerous waters? You're not alone. Many people worry about the amount of mercury in tuna after years of being regaled about the horrors of mercury poisoning.
And yet tuna remains popular. So is it as dangerous as some people seem to believe?
Sort of, but not exactly.
First thing's first - tuna isn't alone in mercury content: all large fish contain some amount of mercury, as it builds up the food chain. While the tuna sandwich is a lunchbox staple, several species of tuna, like other large ocean fish, contain higher-than-average amounts of mercury. Mercury ends up in our air thanks to pollution from power plants and industrial use of fossil fuel (among other things). It then "rains" down into rivers, oceans, and lakes polluting the ocean and increasing the amount of mercury, especially in large fish - like tuna.
However, the amount of mercury in tuna is still within safe levels for human consumption - that's why the Food and Drug Administration (FDA) and Environmental Defense Fund (EDF) still encourage the average, healthy adult to consume tuna and other seafood regularly. However, certain populations (such as children and pregnant women) should consume less than other adults.
SO HOW MUCH IS OK TO EAT?
It depends. There are two types of canned tuna- you should be eating one more than the other.
Skipjack tuna is typically used in what is known as "canned light tuna", whereas Albacore tuna is used in solid, chunk white, and-naturally- albacore varieties. All albacore tuna varieties contain more mercury than chunk light varieties, and should not be consumed as often as chunk light tuna.
SO WHAT SHOULD YOU BUY?
Always purchase canned light tuna, packed in water. While albacore tuna is popular for its meaty, chicken-like consistency and flavor, it's also higher in mercury, so you can't eat it as often. Additionally, it's lower in Omega-3 fatty acids.
You should also avoid tuna packed in oil because it has- you guessed it!- less Omega-3 than tuna packed in water, and more Omega-6, which tends to be over consumed to a heightened degree, to the detriment of cardiovascular health. The Omega-3 to Omega-6 ratio is key!
OK, BUT HOW OFTEN CAN I EAT IT, SAFELY?
SKIPJACK TUNA
Given that skipjack (chunk light) contains less mercury than albacore, it can be consumed more often than albacore.
Children under age six can eat up to three 3-ounce portions per month.

Older children and adults can consume it once a week.
ALBACORE TUNA
If you do purchase albacore, keep the following guidelines in mind:
Children under age six can eat up to one 3-ounce portion a month.

Children aged 6-12 can eat two 4.5-ounce portions a month.

Adults (including pregnant women) can safely eat it up to three times a month (women, 6-ounce portions; men, 8-ounce portions).