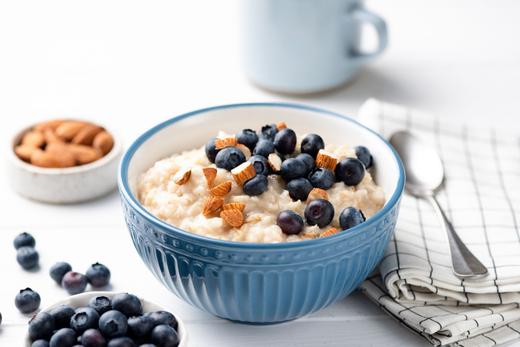 Back to blog
Elevate Your Breakfast Game With OxyWhey Cereal Krispies
Do you have protein for breakfast? Read on for  some of the reasons why you should! Plus, check out our recipes that will tantalize your taste buds using new OxyWhey Cereal Krispies 
Do you have protein for breakfast? Read on for  some of the reasons why you should! Plus, check out our recipes that will tantalize your taste buds using new OxyWhey Cereal Krispies - our brand new flavour with delicious crispy rice puffs! 
What makes OxyWhey the perfect addition to your breakfast?     
Vitamin & Mineral Blend: OxyWhey is more than just your average protein containing vitamins & minerals to make it a true wellness product. Start your day off the right way knowing you've had a good dosage of B vitamins, Vitamin C, Zinc, Magnesium, Calcium & Chromium.  
Fast & Slower Absorbing Protein: OxyWhey contains Whey Protein Isolate; a fast absorbing form of protein - perfect post-workout - AND it contains Whey Protein Concentrate which is slower absorbing, helping you stay full for longer! Making it perfect for rounding out your breakfast. 
25g High Quality Protein: 25 grams of protein is an optimal serving size of protein to add to meals. A lot of the time breakfast is hard to hit protein goals so OxyWhey makes that easy!
Blood Sugar Balancing: With the addition of Chromium, OxyWhey helps to keep blood sugar levels balanced. Meaning you won't crash and burn after consuming it! Energy levels will stay consistent right through until your next meal.
Super Probiotics:

With 1 billion CFU of Lactobacillus Rhamnosus a super probiotic for immune support and gut health!
Help with Digestion:  OxyWhey also contains enzymes to help your body absorb the protein better. Bye, bye bloating & sluggish or heavy feeling!
The best ways to add OxyWhey to your breakfast
Protein Breakfast Cereal
Macros: 426 cals P 37g F 11g C 47g
Ingredients:
1 scoop OxyWhey Cereal Krispies

1 cup milk of choice (we used unsweetened almond milk)

¾ cup high fiber cereal such as Kashi GO 

½ cup mixed berries (optional)
Method: 
Add scoop of protein powder to a shaker and add milk. Shake until fully combined.
Add cereal to a bowl and pour over protein shake. Top with mixed berries (if using). 
Cereal Milk Protein Oats
Macros: 303 cals P 28g F 7g C 32g
Ingredients
Method: 
Add oats to a bowl or sauce pan with almond milk and vanilla extract.
Heat oats over the stove or cook in the microwave until creamy.
Remove from heat and add protein powder stirring until smooth. Top with fruit. 
Whether you're in a calorie deficit and are wanting to lose fat OR you are trying to make gains and build muscle OxyWhey should be part of your morning routine. Try our new OxyWhey Cereal Krispies and elevate your breakfast today!