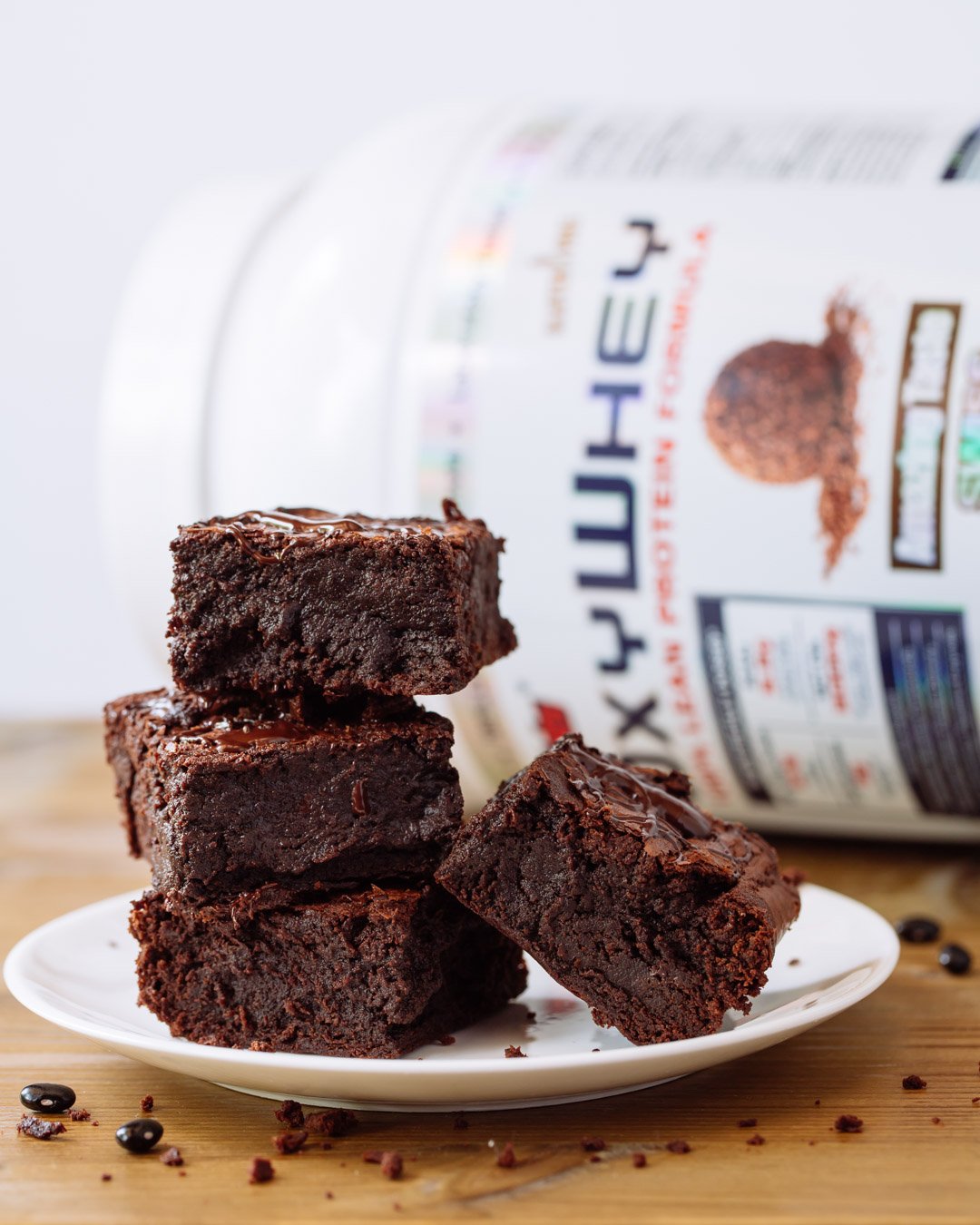 Preparation time: 5 minutes
Cooking time: 20 minutes
Yields: 16 squares
INGREDIENTS:
- 1 cup cooked black beans

1⁄2 cup chopped hazelnuts

1/3 cup peanut butter

2 eggs plus 2 egg whites

2 tbsp coconut oil

1/3 cup sugar-free maple syrup

2 tbsp cocoa powder

2 scoops OxyWhey Swish chocolate powder (Get yours here!)

1⁄4 tsp baking powder
For decoration:
1⁄2 ounce melted dark chocolate
METHOD:
1. Preheat oven to 320°F (160°C). Line an 8×8 ­inch baking pan with parchment paper. Set aside.
2. Place all the ingredients in a food processor and blend until smooth. Pour the batter into the pan and smooth out with spatula.
3. Bake for 20­23 minutes. Remove from the oven and drizzle with melted chocolate.
4. Cool completely before serving.
NUTRITIONAL INFORMATION/ SERVING:
Calories 111
F7 C4 P8