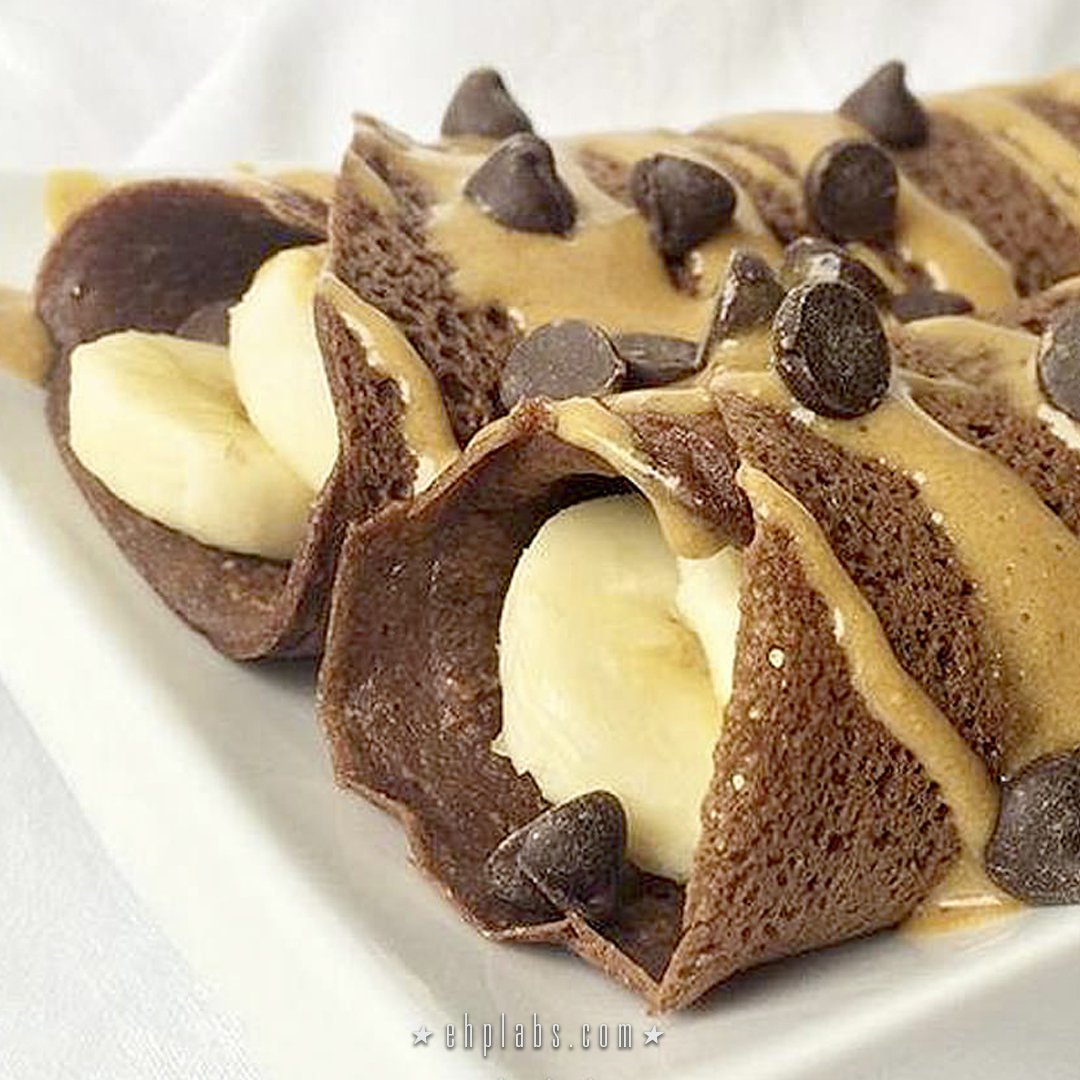 INGREDIENTS:
1 Cup Egg Whites

1 cup Greek Yogurt

¼ Cup Peanut Butter Powder

Sweetener, as desired

Your choice of toppings! (Chocolate Peanut Butter, nuts, choc chips, etc!)
METHOD:
1. Whisk together egg whites, protein powder, and sweetener
2. Coat a small skillet with non-stick spray
3. Place over medium heat
4. Pour 1/6th of batter into the pan and tilt the pan to coat the bottom (should be very thin!)
5. Allow to cook for around 2 minutes, then remove from pan gently
6. Repeat until all your batter is gone
7. In a bowl, mix together the greek yogurt and peanut powder (and sweetener to your desire)
8. Place dollops of yogurt in the center of each crepe, roll up and top with your topping of choice!
9. Enjoy!