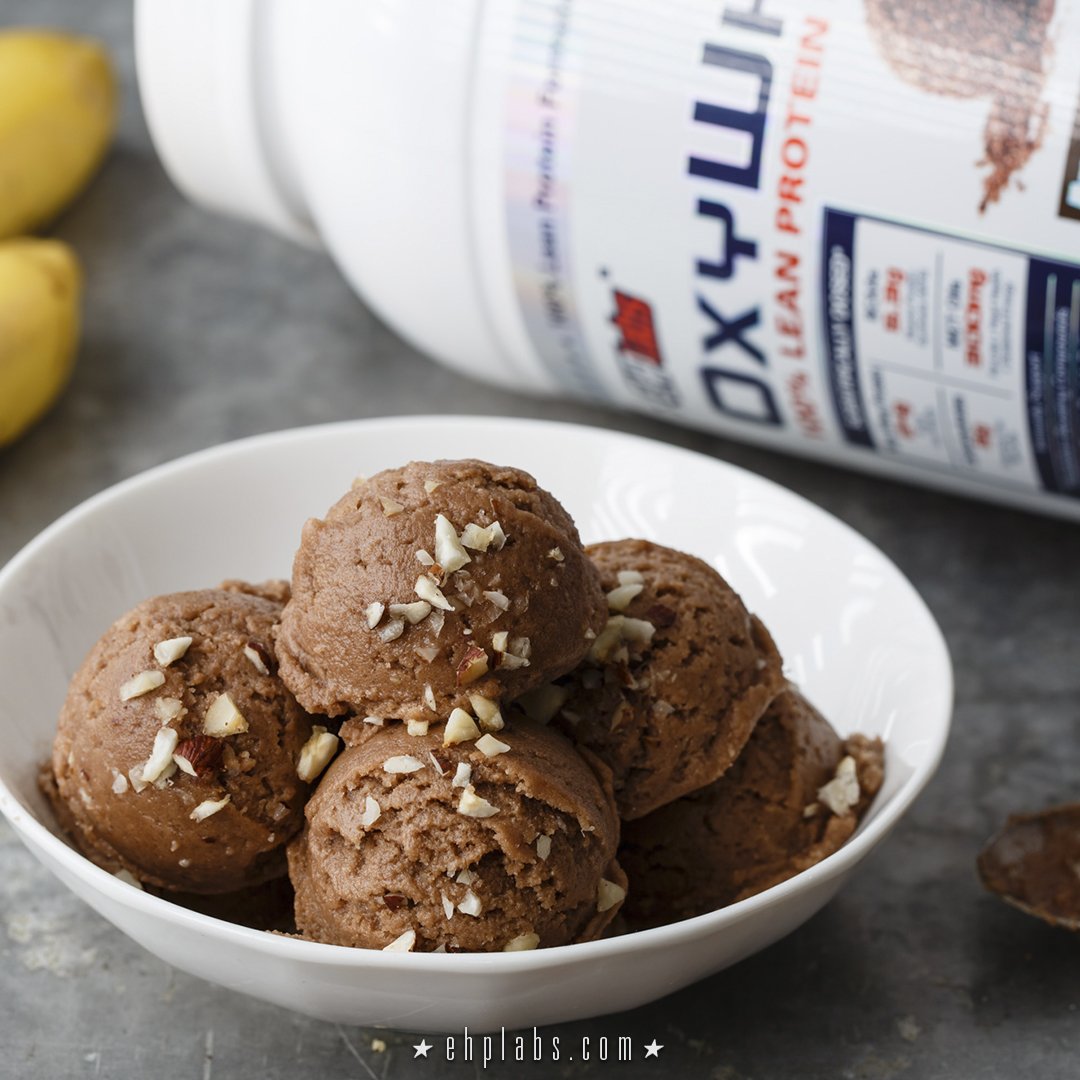 Prep time: 5 minutes
Servings: 4
INGREDIENTS:
- 4 small bananas
- ½ cup almond milk
- 2 tbsp hazelnut butter
- 2 tbsp cocoa powder
- 2 scoops OxyWhey Chocolate protein powder (Get yours here!)
- 3 tbsp chopped toasted hazelnuts
METHOD:
1. Peel and chop the bananas into 1-inch pieces. Place in a single layer on a chopping board lined with parchment paper and freeze for a minimum of 2 hours or until frozen through.
2. When ready to eat place the frozen bananas, almond milk, hazelnut butter, cocoa powder and OxyWhey chocolate protein powder in a high power food processor and process until smooth.
3. Divide between serving glasses. Sprinkle with chopped hazelnuts and serve.
NUTRITIONAL FACTS
Amount Per Serving
Calories 215 // Calories from Fat 56
F6 P16 C28