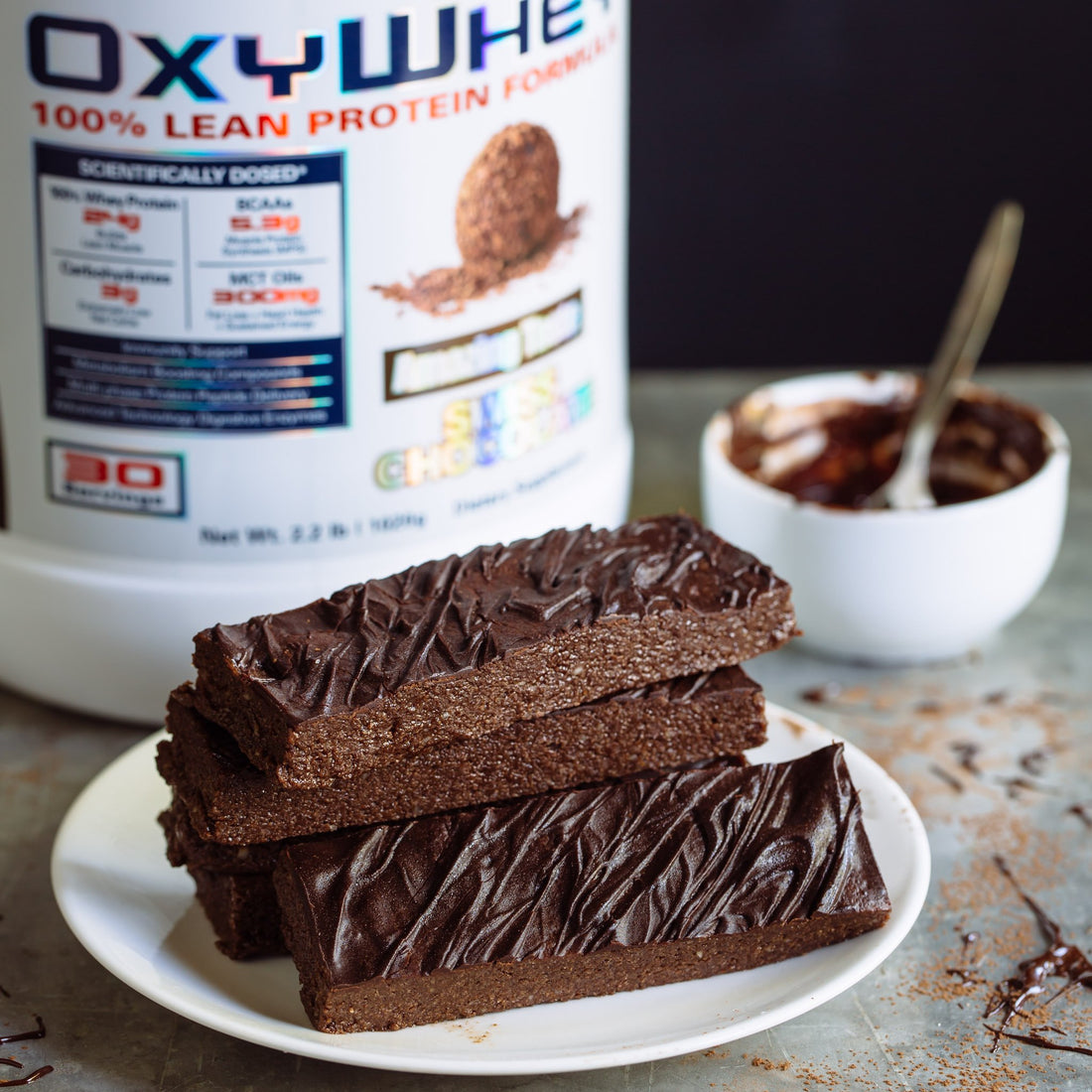 INGREDIENTS:
¾ Cup Almond Flour

1/8 Cup Cocoa Powder
3 Scoops OxyWhey Chocolate Protein Powder (Get Yours Here!)
¼ Cup Sugar-Free Maple Syrup
3 Tbsp Almond Milk
3 Tbsp Coconut Oil
For Choc Glaze:

1 oz Sugar-Free Chocolate, melted
METHOD:
1. In a large bowl, combine the first three ingredients and mix well.
2. Add the rest of the ingredients and mix until combined.
3. Line a 8x4" baking dish with parchment paper. Firmly press the mixture into the dish.
4. Pour the melted chocolate over the mixture and spread evenly.
5. Freeze for 15 minutes, then slice into 6 bars and serve.
6. Store in an airtight container and keep in the fridge!
Nutritional Information per serving: