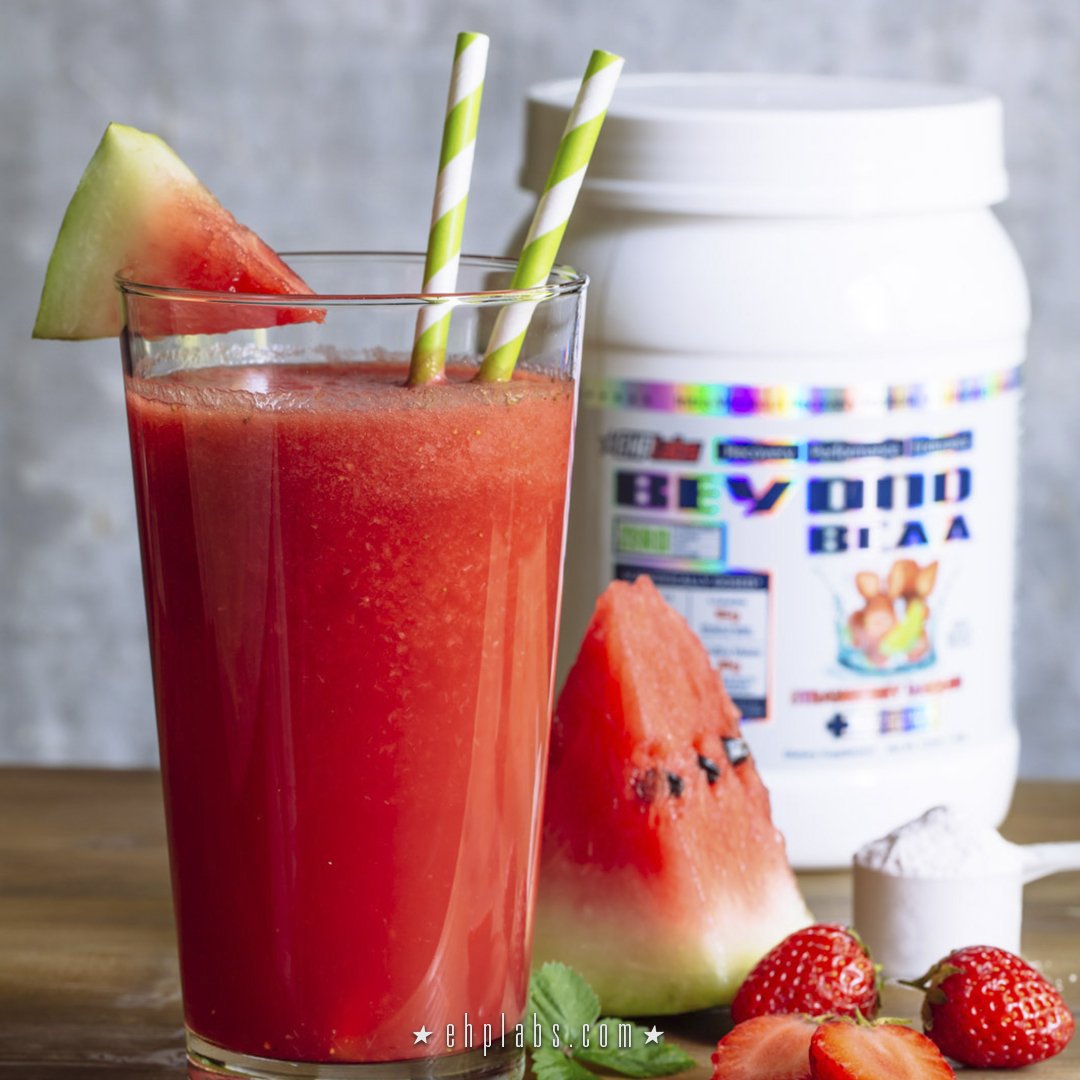 Preparation: 2 minutes
INGREDIENTS:
1/2 cup water

1 scoop Beyond BCAA in Strawberry Daiquiri

1 cup chopped watermelon

1/2 cup strawberries

1/2 cup ice cubes
Beyond BCAA supports muscular endurance, limits muscle tissue breakdown and helps reduce lactic acid build-up and muscle soreness! Try all SIX 100% natural and delicious flavors today!
METHOD:
1. In a blender place the water and BCAA strawberry daiquiri and pulse a few times. Add the
watermelon, strawberries and ice cubes.
2. Blend until smooth. Serve immediately.
Nutritional Facts:
Calories 74
F4 - C18 - P1