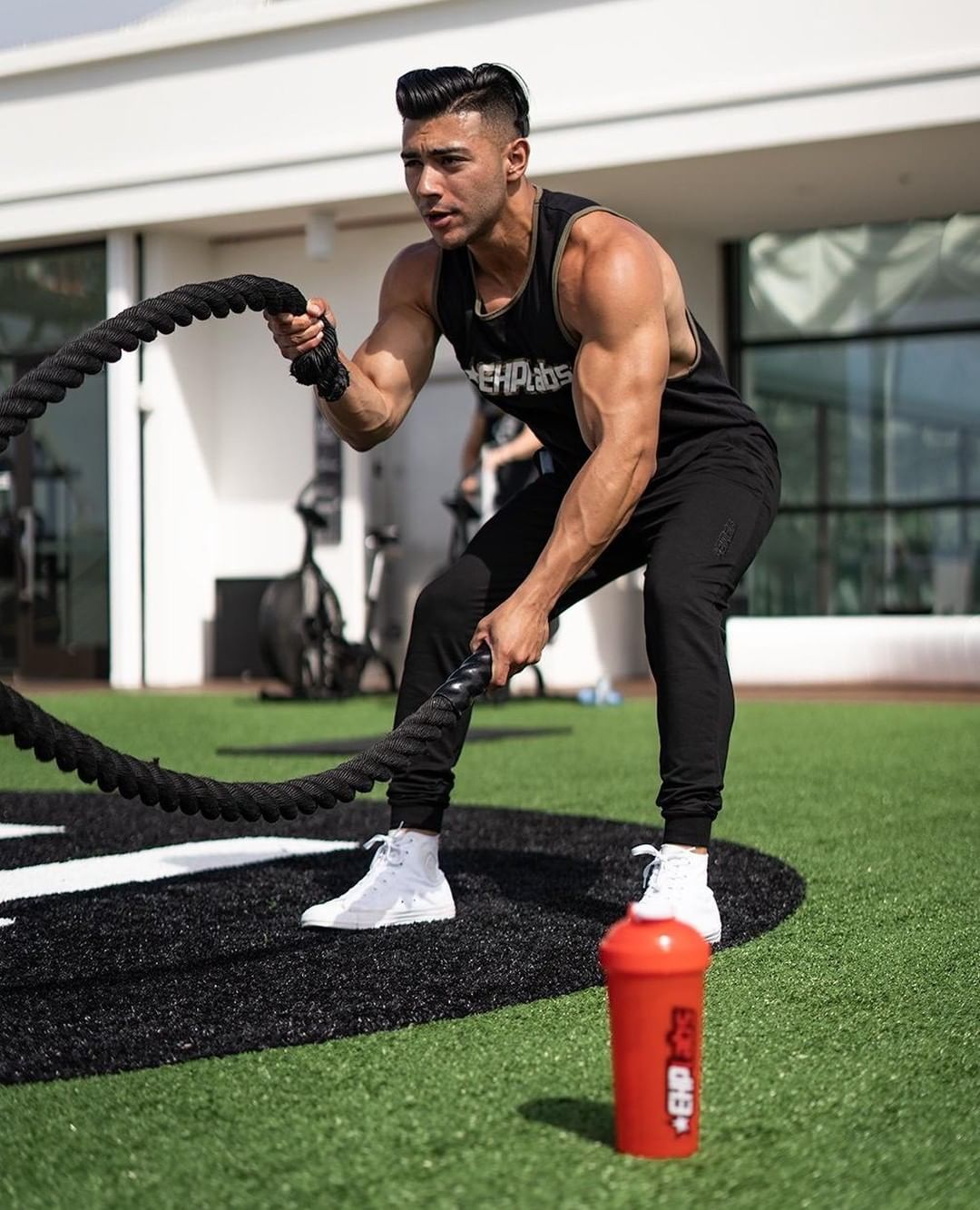 Hit a plateau in your fitness regime and looking to ramp up your weight loss journey? Fight your way out of the slump with these SEVEN tricks to help you push forward and achieve your goals!
1. CYCLE YOUR CARBS
You don't need to cut out all pasta and bread to drop unwanted weight. You just need to time your carbohydrate intake more effectively. Carb cycling is a simple concept: boost your carb intake on the days you exercise and cut back on carbs on the days you do not.

Carb cycling may be a wiser approach than straight low-carb dieting because it will allow you to maintain a higher metabolic rate over time while providing the muscle glycogen needed to fuel intense exercise!
2. CALORIE CYCLE
Calorie cycling is another great dieting strategy. It can help you stick to an otherwise grueling diet. When you stick to a low-calorie intake for a long period of time, your body may eventually adapt to that calorie intake by slowing down energy metabolism.

Couple your low-calorie days with a few higher-calorie days to keep things chugging and make the diet bearable. After all, the only nutrition plan that works is the one you stick with.
3. TRANSITION TO INTERVAL TRAINING
If you find that you are getting bored with the same old cardio routine, reap the benefits of switching over to interval training! Kick-start fat loss again by skipping steady-state cardio and alternate between periods of all-out intensity and low intensity recovery.

Integrate interval training into your workout 1-2 times each week. Start with 30 seconds of intense activity, followed by 60 seconds of low-intensity recovery for about 15-20 minutes and feel the difference!

This will help you burn calories long after the workout session is over.
4. HIGH-FIBER CARBOHYDRATES
Start your day with high-fiber carbohydrates for an extra kick of energy while keeping blood sugar stable throughout the morning. Sugary breakfasts, while satisfying your cravings, will only spike blood sugar before sending you crashing!

Oatmeal, quinoa and buckwheat are all great choices for a morning meal.
5. STEP AWAY FROM THE SCALE
It can be easy to get frustrated at the lack of results on the scale. Believe it or not, if you want faster fat-loss success, you need to ditch the scale! Our bodies fluctuate day-to-day in water weight; instead of relying on these numbers, make it a once-weekly thing instead.
You can also get the average of your daily weigh-ins and use that as a measuring point. If your weight goes down from week to week, you'll know that you are still making progress, even though there may be spikes here and there!
6. SWITCH IT UP - ALL BODY WORKOUT
Isolation exercises definitely have their benefits, however if you find yourself in a plateau, full-body workouts are great for fat loss as they allow maximum muscle group stimulation and allow for the greatest calorie expenditure during and after the workout.

This is ideal for fat loss as each muscle group is worked multiple times per week without requiring too much in terms of recovery.
7. DE-STRESS AND RELAX!
Those who do not get enough sleep at night not only suffer from low energy, but also have a lower metabolism and less insulin sensitivity - factors that hinder the weight loss process.

For some, this could be a manifestation of stress, however stress doesn't just result in sleepless nights. It also increases the secretion of cortisol - the stress hormone. This elevation in cortisol levels can lead to reduced immune function, increased blood pressure, cholesterol, heart disease and weight gain.
It is important to set aside some time to de-stress and relax! Small changes such as laughing more and even listening to music have been shown to lower cortisol levels!