2:1:1 Optimal BCAA Ratio
Electrolytes
Stimulant Free
Zero Sugar / Fat / Stims
Vegan-Friendly
Gluten Free
Workout Harder & Stay Hydrated
Unlock 30% OFF discount (in the shopping cart) for this original formula Beyond BCAA. The offer activates when your cart value is over AUD$100.
Beyond BCAA is scientifically formulated with the optimal proven 2:1:1 ratio of the branched chain amino acids: leucine, iso-leucine and valine. The branched chain amino acids are proven to help with muscle protein synthesis.

Beyond BCAA is 100% naturally flavoured and we've added key ingredients so that in addition to the energy and feel-good vitamins and minerals, you can destroy your workout, then do it all again tomorrow to help you achieve your results.


Not available for orders shipping to New Zealand.
Mix 1-2 scoops with 8-10 Ounces (240 - 295 ml) water and consume during your workout and/or throughout the day to maximise your workouts.
WHEN TO TAKE BEYOND BCAAS?
1) Sip throughout your workout to increase performance, maintain cell hydration, and reduce lactic acid build up
2) Post-workout to deliver and absorb the proteinogenic amino acids Leucine, Iso-leucine and Valine
3) As a tasty drink in place of sodas and other high calorie drinks throughout the day
BEYOND BCAA MANGO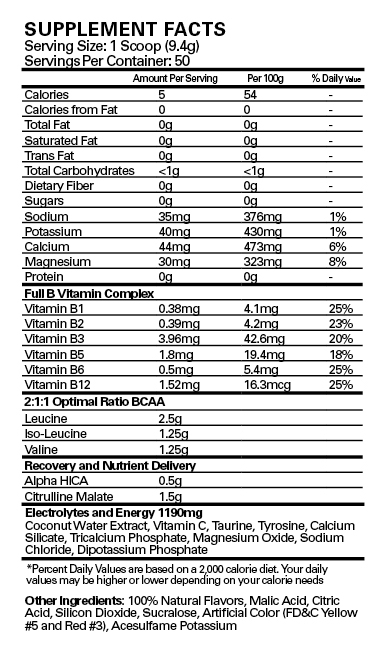 BEYOND BCAA KIWI STRAWBERRY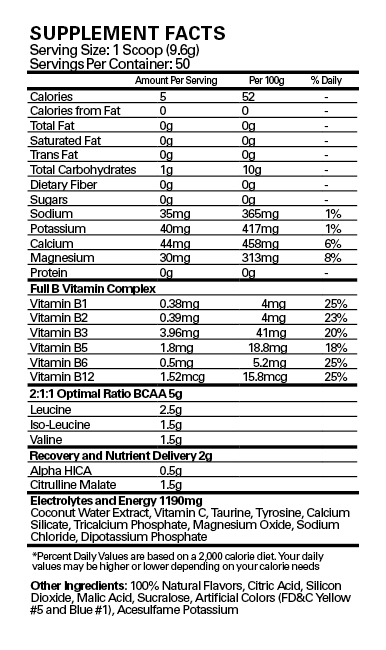 BEYOND BCAA PINEAPPLE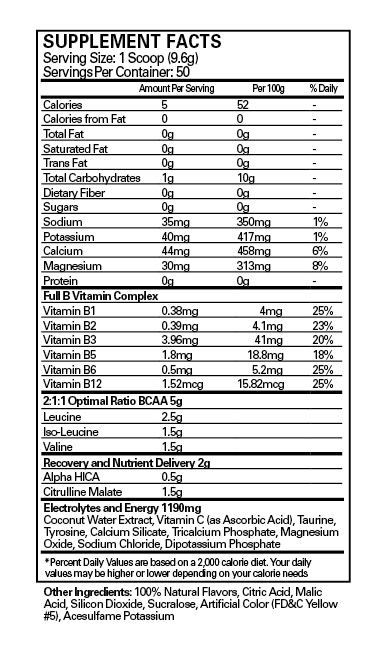 BEYOND BCAA STRAWBERRY DAIQUIRI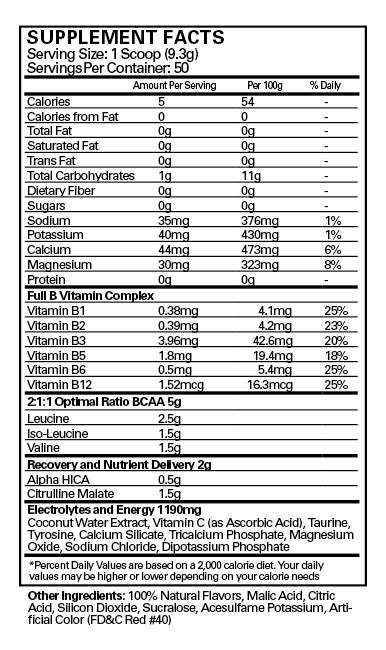 BEYOND BCAA PASSIONFRUIT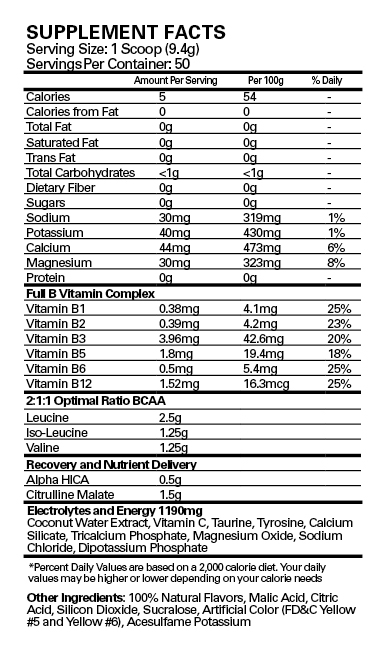 BEYOND BCAA PARADISE FRUITS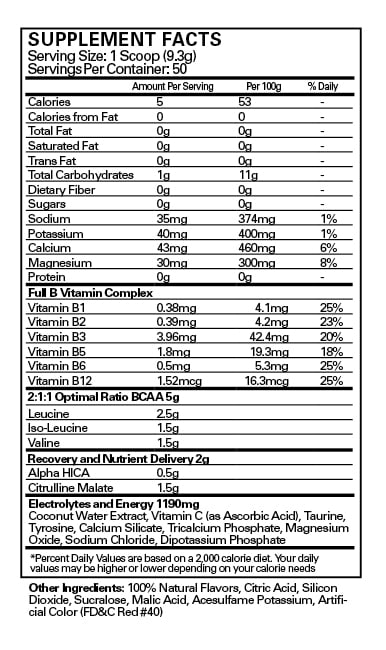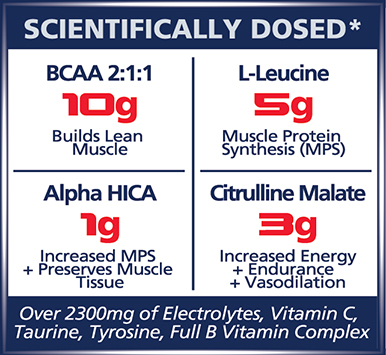 HOW DOES BEYOND BCAA HELP WHILE DIETING?
Beyond BCAA contains high levels of leucine, which is an essential amino acid required for muscle protein synthesis. Beyond BCAA also contains important electrolytes, including coconut water, to ensure that you remain hydrated, and the full B vitamin spectrum to promote natural energy production.
WHAT IS THE DIFFERENCE BETWEEN OXYWHEY AND BEYOND BCAA?
OxyWhey is a lean whey protein supplement which is sourced from dairy. Protein is made up of amino acids (full spectrum) which are bonded together by peptide links. Your body contains enzymes which break down the peptide bonds to free the amino acids, meaning there is an additional biological process required to extract the amino acids to be utilised by muscles.
OxyWhey contains 5.7 grams of BCAAs, in addition to the other amino acids, comprising 25 grams of protein per serving. Beyond BCAA is branched chain amino acids, in addition to other valuable hydration ingredients. Beyond BCAA is best consumed during your workout to drive absorption of leucine, iso-leucine and valine which are essential to promote muscle protein synthesis.
WHAT IS THE BEST FLAVOUR OF BEYOND BCAA?
All of the flavours taste delicious but our most popular flavors are: Passionfruit, Strawberry Daiquiri and Kiwi Strawberry.
2:1:1 Optimal BCAA Ratio
Electrolytes
Stimulant Free
Zero Sugar / Fat / Stims
Vegan-Friendly
Gluten Free
Beyond BCAA | Hydration Intra-Workout
$59.95

AUD
Unlock 30% OFF discount (in the shopping cart) for this original formula Beyond BCAA. Learn more
4 easy payments of $14.99 with
Need Help? Talk to an expert
BCAA's: The Basics
What are Branch-Chain Amino Acids (BCAA)?
When the body consumes foods that contain protein (meat, eggs, dairy, beans, etc.) it breaks the protein down into basic building blocks called amino acids. The body can then use these amino acids for building and repairing as needed throughout the body. Being essential means that these amino acids must be eaten through the diet because the body is unable to create significant amounts of them itself. 
Building Muscle with BCAA's
Muscle is constantly being built and broken down in the body. In order for new muscle (and other structures) to be built the body must have a large enough supply of all of the essential amino acids and the non-essential amino acids. While the body needs all of the amino acids to be present for the building process to happen, the non-essential amino acids can be created by the body itself if necessary.
Benefits
Beyond BCAA as intra-workout (or even as post-workout) help to fight fatigue while stimulating muscle protein building, preventing breakdown of muscle protein, lessening the extent of muscle damage caused by exercise and reducing exercise-related fatigue.
Plus, they are very low calorie, which can make them a delicious sweet sip option for those working in a calorie deficit.
My Favorite Supplement - Beyond BCAA
My Favorite Supplement - Beyond BCAA
'I've been using EHP Labs supplements for 4 years now and my favorite is definitely Beyond BCAA in Strawberry Daiquiri flavor. I have a busy schedule during the day so Beyond BCAA is great for my evening workouts, hydrating my muscles and keeping my body ready for training again the next day.'
- Aurora
My Top 3 Beyond BCAA Benefits by Nick P.
My Top 3 Beyond BCAA Benefits by Nick P.
1) Significantly quicker recovery from intense workouts
2) I can reduce my muscle soreness and fatigue
3) It increases my endurance and energy levels
SHARE YOUR RESULTS WITH US
Get featured on our site and be in the weekly draw to win a free products and merchandise. Simply tag us @ehplabs and hashtag #EHPLABSRESULTS.
JOIN THE EHP FAMILY
TRUSTED BY MILLIONS WORLDWIDE
Our promise to you is simple - to go above and beyond at every opportunity to help you reach your health and fitness goals. We want to be there for you every step of the way
Receive expert advice on: Training | Healthy Eating & Recipes | Mindset & Motivation | Supplementation
Beyond BCAA | Hydration Intra-Workout
SALE

NEW

SOLD OUT

PREORDER

On Sale from

-

From

-

-

Liquid error: Could not find asset snippets/faq-item.liquid